Our mission is to affect the Social, Moral and Spiritual Fibre of the communities, locally and nationally by rebuilding, repairing and raising Godly standards through the construction of centers, equipped to facilitate and influence spiritual and social development, focusing on the ares of  Education, Health Care, Sports, Music and The Arts!
Our vision at Family Church on The Rock Montego-Bay is called to the restoration of the body of Christ to the state originally intended by God, by the Spirit of God, to Preach the good news of the Gospel, with the intent that the poor in spirit will hear the Word, The broken hearted will be healed, the captives set free, the bound loosed and mourners comforted.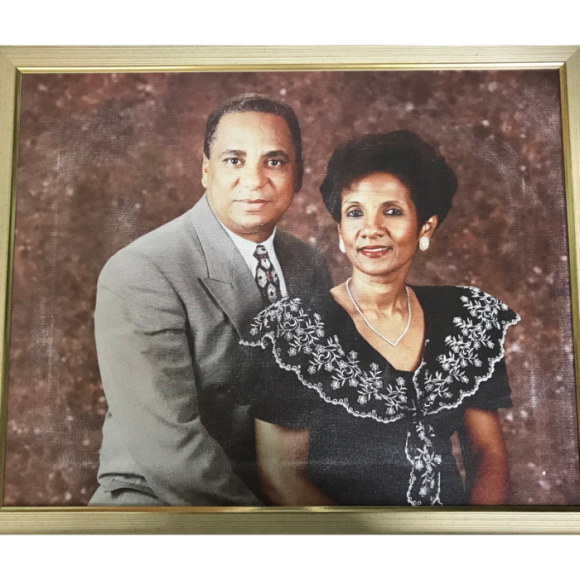 Apostle David and Denver Keane
Church On The Rock (FCOTR), Montego Bay was established in 1989 by Apostle David G. Keane, the founder of Church On The Rock Jamaica. How do you say Thank You to a visionary? How do you express to someone who has changed your life in ways too numerous to mention how much you appreciate their selflessness and commitment to the fulfillment of your eternal life? 
By living the vision which was imparted to him by God and by realizing and dedicating ourselves to continuing in that vision to the fulfillment of being effective ministers of the gospel. "The planting of the Lord, that God may be glorified (Isaiah 61:3). The Late Apostle David Keane (25/2/1947 – 7/12/2014) Servant of God, we honor you.
Our team of Pastors and Youth Leaders work together to build life-giving relationships and serve everyone around us in love.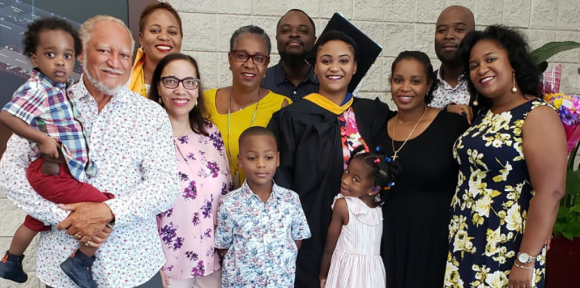 Apostle Dr. Richard M. & Senior Pastor Dr. K. Joye Keane With Family
Apostle Richard and Pastor K. Joye Keane have been married for 42 years. They have 3 beautiful daughters (Pastor Jean-Ann Murray, Renee Keane and Rochelle Hayles) and 4 grandchildren (Kelsey Keane, Keanan Fowler, Gabriella Murray and Joshua Hayles). Apostle Richard has been in full time ministry for 33 years and Pastor Joye for 31 years. They serve in the Unlimited Kingdom of God with grace, strength, dignity and a welcoming spirit which inspires all who sit under their Ministry.
Pastors Earl and Jean-Ann Murray With Family 
Pastors Earl and Jean-Ann Murray are married and have two beautiful daughters; Kelsey Keane and Gabriella Murray. Pastor Jean-Ann Murray is the Executive Pastor of the Montego-Bay Ministry, as well as a leader of the Praise & Worship and Youth Ministries.